Birthday Week
Posted On November 8, 2021
Today I woke up to birthday week. This was a week Melina started all on her own. I have always been big on birthdays but our Melina made them over the top! Sometimes I wonder now if Melina knew her birthdays were limited with us, so she made them just the best.
Melina was really big on traditions. The morning birthday picture had to be taken under the same birthday banner and breakfast was always pancakes with sprinkles and chocolate syrup. So this week is a tough one. Because each day she would have had us counting down the days til the 15th so she could wear the birthday crown…all day!
Missing her is so hard during these times. But in true Melina fashion she reminds me I have a choice. Melina would never be okay with a week of tears. So we decided to share more of our Melina and to keep with our new traditions started with MMEF! We would love if next Monday on the 15th everyone would light candles for our Melina on your front porch. We would love for her to know she has the biggest birthday cake. Although I'm telling you it may never be enough for her, at least we can try! I would love for you all to share in her Joy. Please join us in celebrating the amazing little girl she was and the gifts she continues to give all of us.
Also we thought it would be special to share our Melina a little more with you. So the next six days (below) we are calling "The six days of Melina!" Please see some of the funniest little facts of our girl!
This birthday week we celebrate big! We get to talk about our Melina, we get to honor her each day and carry on her new traditions. While it isn't pancakes, and our hearts will still break. Melina reminds all of us that even in the pain We can always find her Joy!💚🌈💚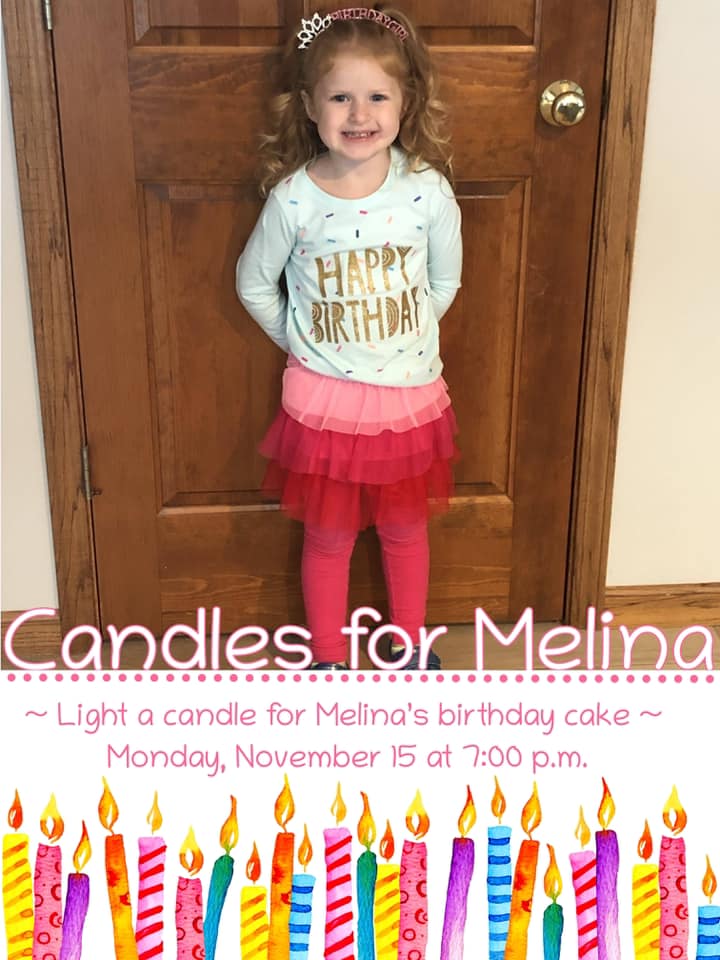 Six Days of Melina: Day One
Melina was competitive, active, and daring but always a rule follower!! Melina knew that to ride her bike she had to wear her helmet and she always did! What we never understood was the fact that she never took it off! So all day, helmet and all, she ran through the neighborhood. We think she must have gotten pinched by the strap once and wasn't going to let that happen again. So imagine our surprise on Sunday family dinner when she showed up. She refused to take her helmet off because she was going to ride her bike as soon as she was done! Apparently eating corn on the cob can be dangerous! 💚🌈💚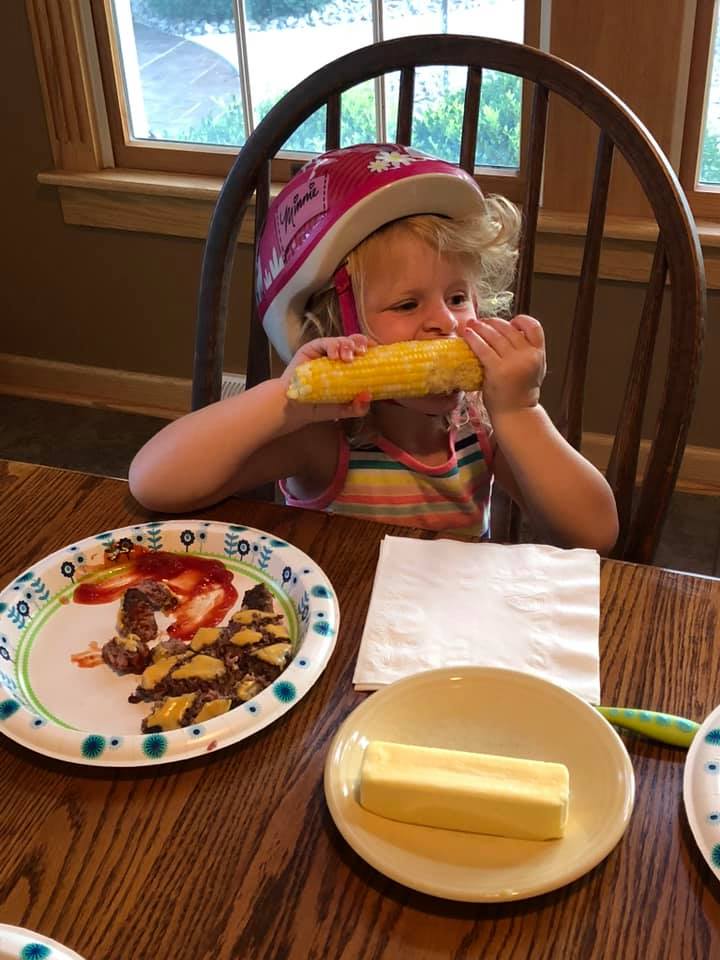 Six Days of Melina: Day Two
💚🌈Meet Giraffe! Yep that was his name. The pink giraffe named Giraffe. Creativity wasn't Melina's strong suit. However this guy went everywhere, always in her left hand. Giraffe really wasn't supposed to leave the house. But Melina NEVER left him anywhere. Melina loved cheeto print, but giraffes were her favorite. Even her doctors knew Giraffe never could leave her. He didn't even resemble his original bright pink but he was well loved!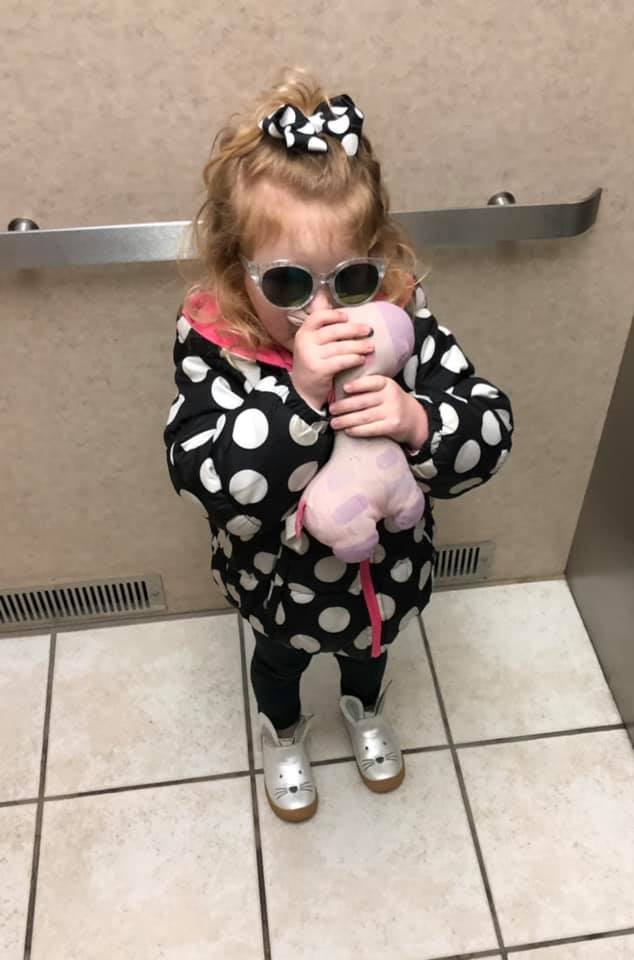 Six Days of Melina: Day Three
Melina adored her sisters. Melina and Emilea were thick as thieves and Melina wanted to be just like her big sister Klara. I can't even tell you the conversation I would over hear. They always supported each other. However I have learned how unbreakable that bond will always be.💚🌈
Six Days of Melina: Day Four
By now if you know Melina you know she loved her Starbucks and Fridays were our days!!! Our girl had her order, a breakfast sandwich (or egg bites depending on the day) a mocha Frappuccino (no coffee), and a cake pop! Today Melina and I would have went big, birthday week Friday!!!! Cheeto, Starbucks and Target. Most likely getting all her party supplies. I miss her more than life. 💚🌈💚
Six Days of Melina: Day Five
There are so many things I can share about our Melina. It has been very hard to narrow them down! But Melina loved to eat anything! She tried foods I wouldn't!! She loved salmon and veggies, her favorite was taco salads! 🤦🏼‍♀️🤷🏻‍♀️💚🥰 Melina always made us look good !! When COVID started Melina was working on a cookbook. All rainbow foods! 😂 These are her Rice Krispies but I had to include her rainbow grilled cheese! 💚🌈💚 Nothing but Joy!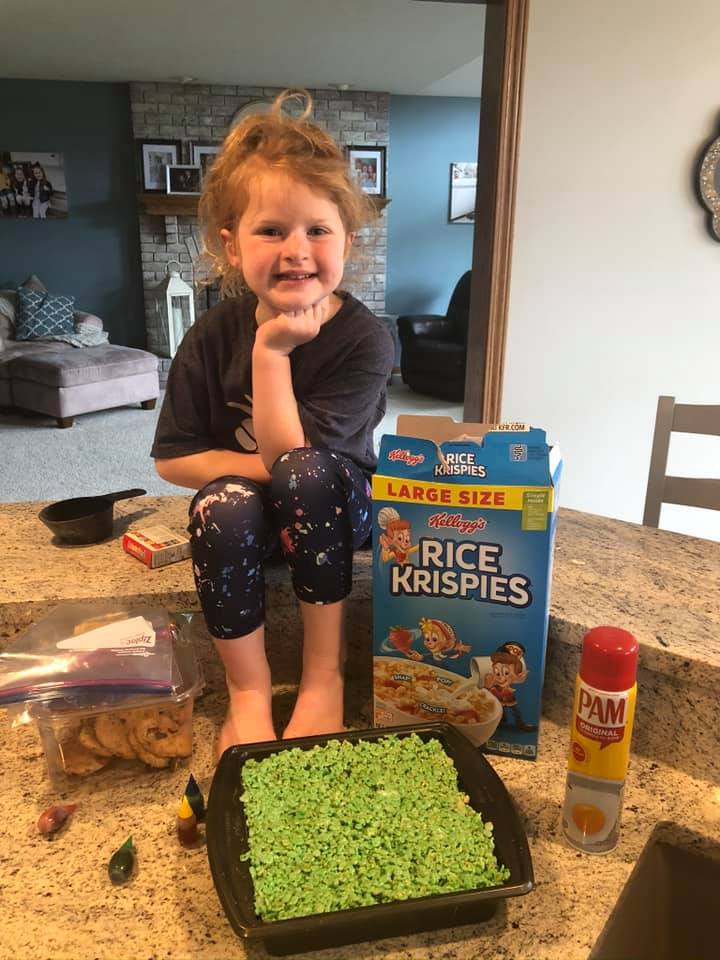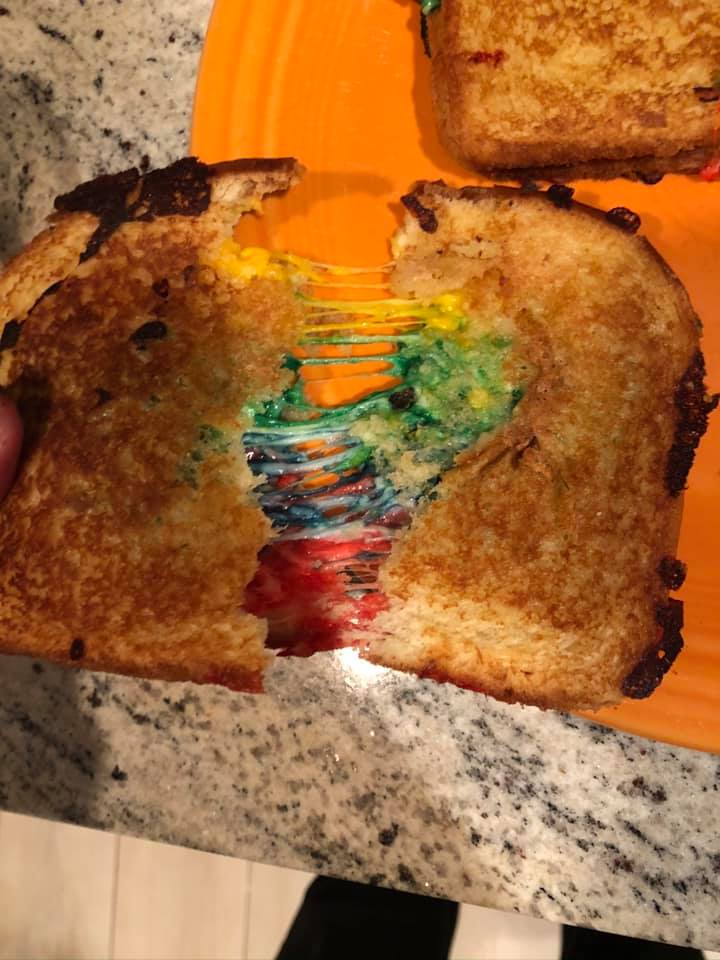 Six Days of Melina: Day Six
Todays picture is special. Melina loved goggles. She never put them on right. The goggles were always full of water but she insisted they helped. We are not sure what they did but boy did she love them. This picture was taken six days prior to Melina going to the ER. I used to hate this picture because it was the last day I saw my baby girl act 100% like herself. I look back on this picture very differently today then I did over a year ago. Today I realize this was a gift. The little girl in this picture is a beautiful little girl who never let a brain tumor take her spirit. In this picture, Melina had the most aggressive DMG tumor that three teams of doctors had ever seen. Yet our little girl swam for eight straight hours. We had been apart for months because of Covid. Melina let her neighbors and her friends be with her for eight hours one last time. Melina let her friends remember her as Melina. That's why Melina is a gift. Melina took care of all of us. No matter how big or aggressive of a tumor it never took Melina's spirit. Melina had a choice and Melina always Choose Joy. 💚🌈💚