About Us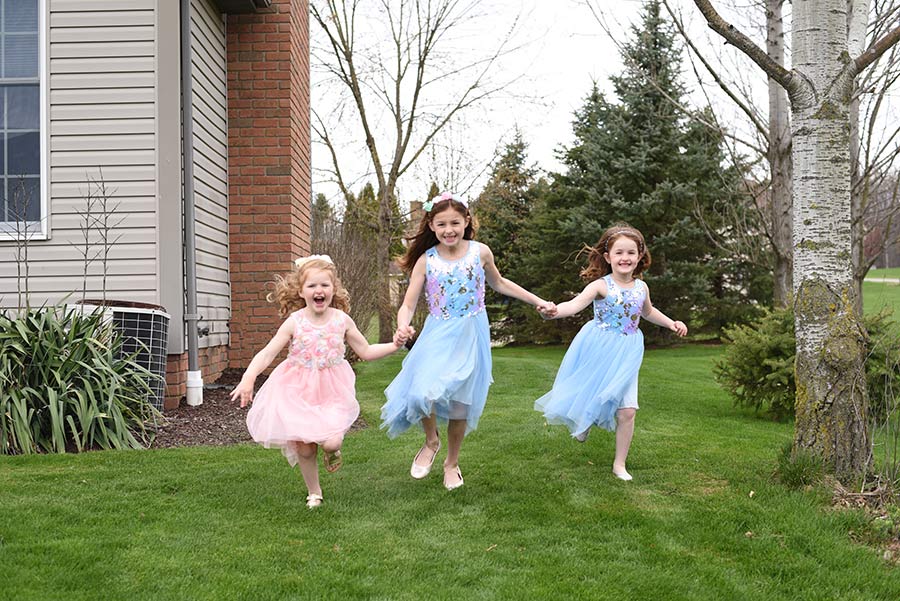 On May 22, 2020, the lives of the Edenfield family changed in an unimaginabe way, when their youngest of three daughters, Melina Michelle Edenfield — a joyful, energetic, and brilliant little four-year-old — was diagnosed with a deadly childhood brain tumor called Diffuse Midline Glioma (DMG). Despite initial hope from the doctors that radiation treatment might extend her already limited prognosis, the tumor was one of the most aggressive the doctors had seen, and just a month and two days later — on June 24 , 2020 — the tumor took sweet little Melina's life.
To have known Melina was to love her — her wild hair, her silly ways, her brilliance, her stubbornness and competitiveness. Melina loved her family, and especially adored her older sisters, Emilea and Klara. She loved everything Cheetah print, giraffes, her Starbucks Frappuccinos, and Target shopping. Melina poured her heart into each day she lived. In one month, this deadly DMG pediatric brain tumor took everything physical from Melina, but it could never rob her of her spirit. Throughout her illness, Melina asked us to "Choose Joy" over sadness. This is a choice we will continue to make to honor her legacy, and serves as the inspiration behind our foundation's motto.
In Melina's memory, we have formed the Melina Michelle Edenfield Foundation. We are dedicated to helping other families avoid this terrible tragedy by raising awareness and money to help find a cure for DMG and DIPG pediatric brain tumors. Melina was our family's miracle for four and half years. It is our hope that she can be the miracle for other families forever.