Skip to content
The Melina Michelle Edenfield Foundation
Choose Joy!
Events

Do Good with Chipotle Burritos
August 8, 2020 @ 4:00 pm

-

8:00 pm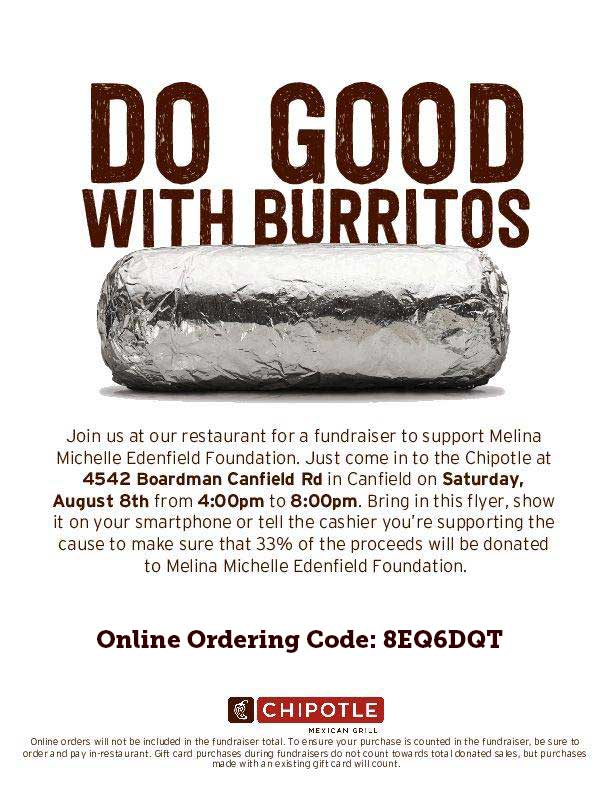 Join us at our restaurant for a fundraiser to support Melina Michelle Edenfield Foundation. Just come in to the Chipotle at 4542 Canfield Boardman Rd in Canfield on Saturday, August 8th from 4:00pm to 8:00pm. Bring in this flyer, show it on your smart phone or tell the cashier you're supporting the cause to make sure 33% of the proceeds will be donated to Melina Michelle Edenfield Foundation. Chipotle is also accepting online orders. For online orders, use this code at checkout: 8EQ6DQT.