Skip to content
The Melina Michelle Edenfield Foundation
Choose Joy!
Events

Light a Candle for Melina's Birthday Cake!
November 15, 2022 @ 7:00 pm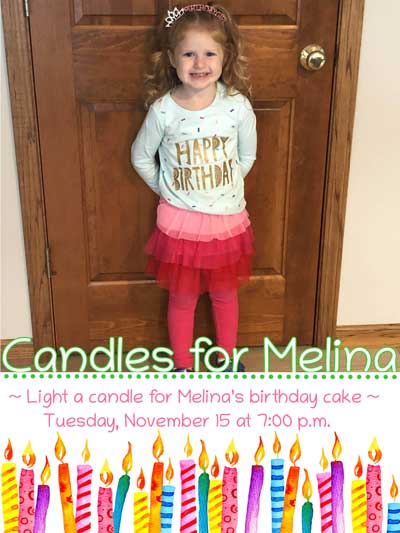 Each year, we create a giant birthday cake for Melina to see from heaven. So this year, light your candles on Tuesday, November 15 At 7:00 p.m! Light a candle on your driveway, porch, by your front door, or even in your home. We want Melina to see her giant birthday cake from heaven, and honor other children who have lost their lives to pediatric cancer.