May 21st Gray Out Day for Melina!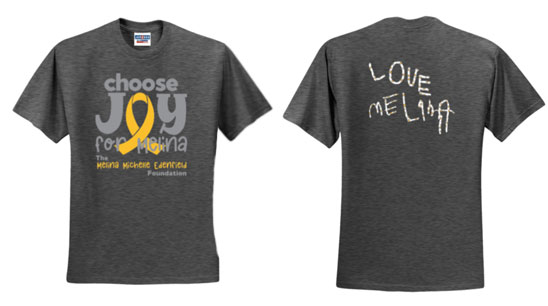 Wear gray on May 21st to support brain tumor awareness month! Please join our fight as we gray out Canfield and beyond! Help us increase awareness in our community and support Melina's Joy! Melina's Choose Joy t-shirts are available in adult and kid's sizing.
The Melina Michelle Edenfield Foundation Online Store

Get your Choose Joy shirts in green and every other color of the rainbow! The Jones Embroidery MME Foundation online store has added t-shirts in brand new colors for spring, including green of course, Melina's favorite color. Help us continue to raise awareness and find a cure for pediatric brain tumors.
Oily Jewelry Bracelets & Earrings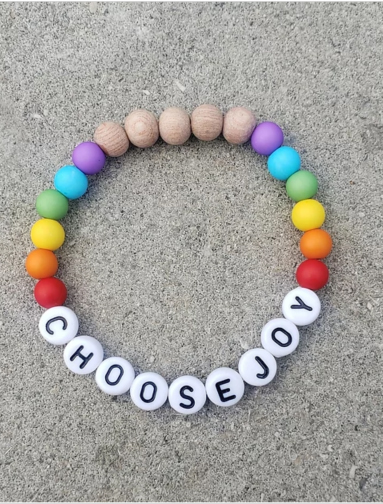 Choose from four different pieces-"Over the Rainbow," "Choose Joy-Melina's Birthstone" "Choose Joy" Cuff Bracelet, or "Cheetah for Melina" earrings. Most pieces are diffuser jewelry, and can be used with your favorite essential oils. 50% of the proceeds benefit the foundation.